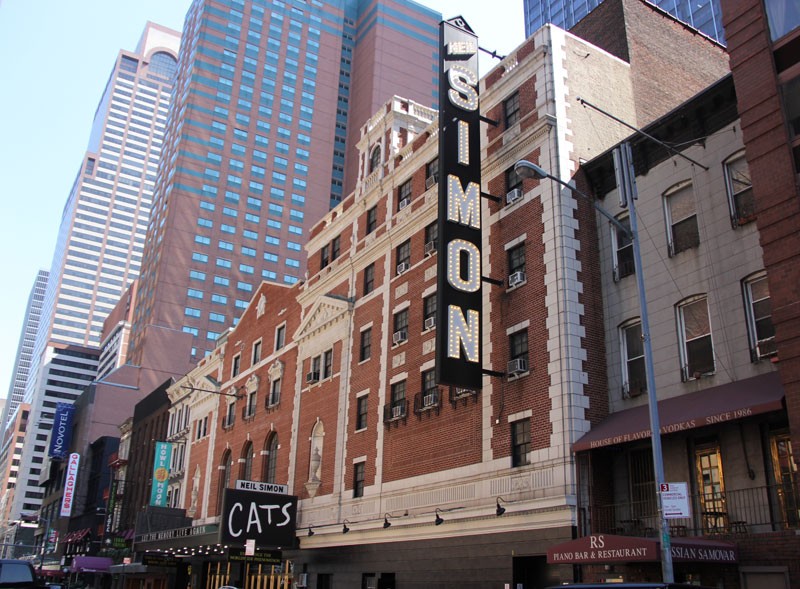 Neil Simon Theatre
250 W. 52nd St., New York, NY
Previously
known as
Previously known as
Description
Herbert J. Krapp, architect. Built by real estate mogul Alexander Pincus for Alex Aarons and Vinton Freedley. Original name, the Alvin Theatre, was culled from the "Al" of "Alex" and the "vin" of "Vinton." Financial woes forced Aarons and Freedley to sell in 1932. Owned by Herman Bernstein in 1947. Purchased by the Nederlanders in 1977, who renamed it (in 1983) for Neil Simon, whose plays had succeeded in the venue.
To learn more about the history of the Neil Simon Theatre,
visit the Nederlander Organization's website
and
Spotlight on Broadway's video on the Neil Simon Theatre
.
Media