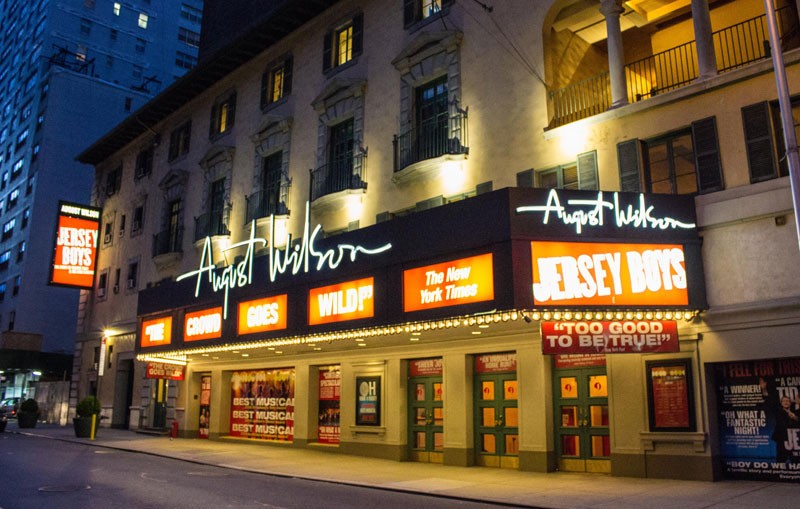 August Wilson Theatre
245 W. 52nd St., New York, NY
Previously
known as
Previously known as
Virginia Theatre
American Academy of Dramatic Arts
ANTA Playhouse
WOR Mutual Radio
Guild Theatre
Description
C. Howard Crane and Kenneth Franzheim, architects. Built by the Theatre Guild after they outgrew the Garrick, but the new house proved unsatisfactory. They leased it to the WOR Mutual Network for use as a radio station in 1943. In 1950, the American National Theatre and Academy (ANTA) purchased the theatre. They remained there until 1981, when Jujamcyn bought the venue and named it the Virginia, then renamed it for playwright August Wilson in 2005.
To learn more about the history of the August Wilson Theatre, see the
Spotlight on Broadway's video on the August Wilson Theatre
.
Media