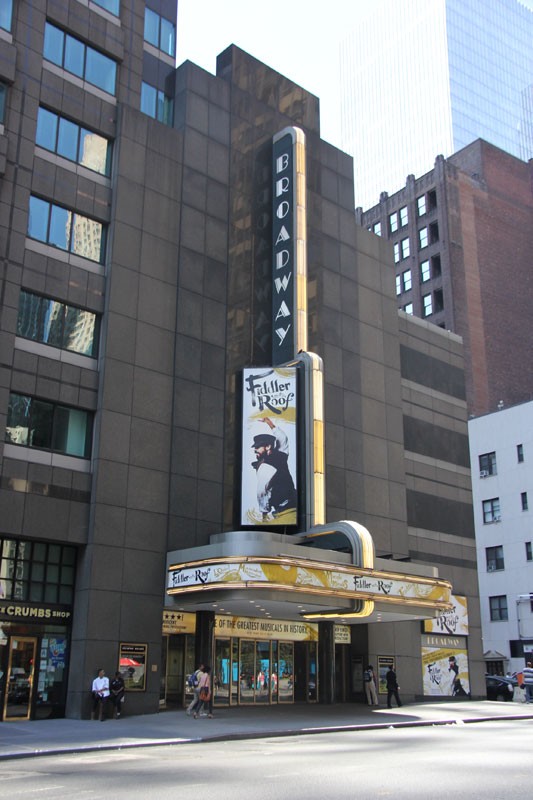 Broadway Theatre
1681 Broadway (W. 53rd St.), New York, NY
Previously
known as
Previously known as
Cine Roma
B.S. Moss's Broadway Theatre
Broadway Theatre
Earl Carroll's Broadway Theatre
Universal's Colony Theatre
B.S. Moss's Colony Theatre
Description
Eugene DeRosa, architect. B.S. Moss opened the theatre as vaudeville-motion picture house. It became a legit house on December 8, 1930, and was renamed B.S. Moss' Broadway Theatre, taking the name of a theatre that had just been razed. Movies and vaudeville alternated throughout the 1930s, until the Shuberts bought it in 1939. They renovated it in 1939, 1956, and 1986. The large stage and seating capacity have made it a popular theatre for musicals through the years. The Broadway Theatre is best known by movie historians as the first theatre in which Cinerama--the trademarked name for a widescreen process--and its inaugural film "This Is Cinerama" played.
To learn more about the history of the Broadway Theatre,
see historical information provided by the Shubert Organization
and
Spotlight on Broadway's video on the Broadway Theatre
.
Media