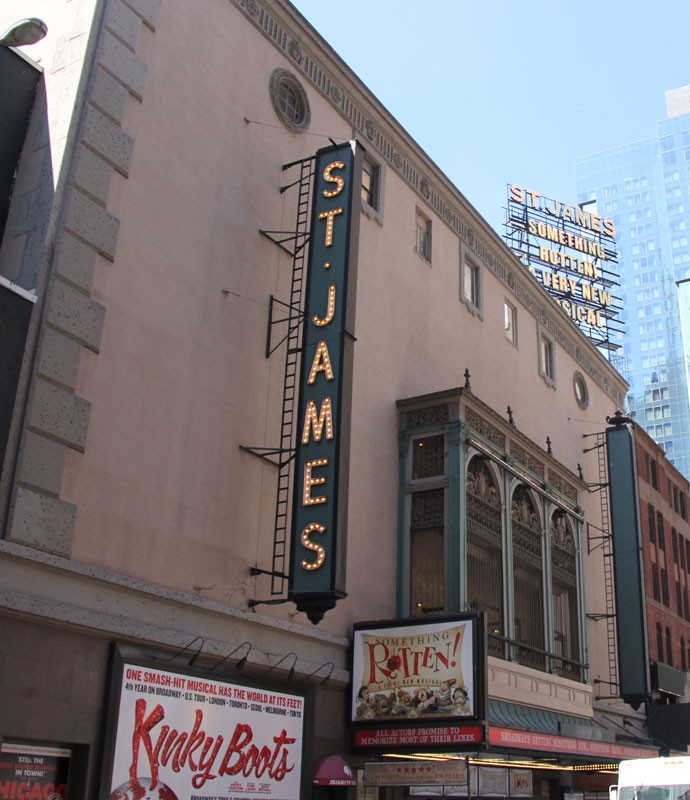 St. James Theatre
246 W. 44th St., New York, NY
Previously
known as
Previously known as
Description
Warren & Wetmore, architects. Originally built by and named for the founding member of the Theatrical Syndicate, Abraham L. Erlanger. He lost it in the Depression and the Shuberts bought it in 1941 but, fearing monopoly accusations, they turned over its management to Jujamcyn Amusement Corporation, who then renovated and reopened the venue in December, 1958.
To learn more about the history of the St. James Theatre,
see Spotlight on Broadway's video on the St. James Theatre
.
Media