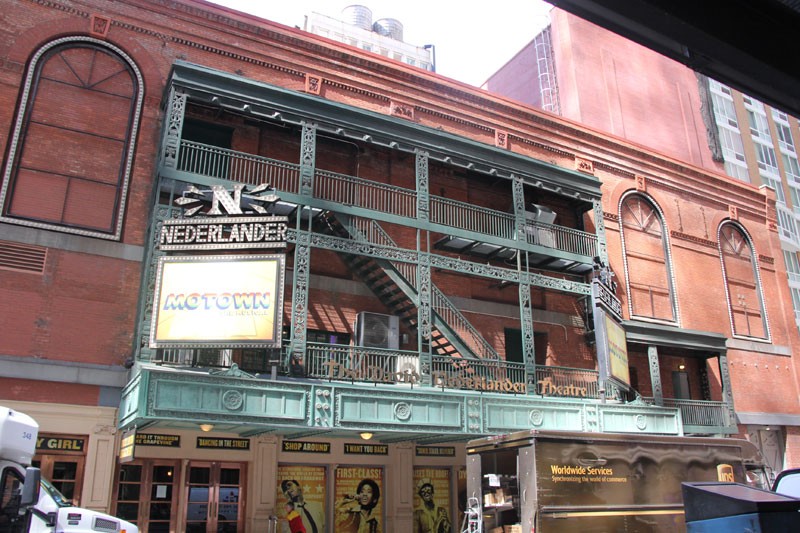 Nederlander Theatre
208 W. 41st St., New York, NY
Previously
known as
Previously known as
Trafalgar Theatre
Billy Rose Theatre
National Theatre
Description
William Neil Smith, architect. Built by Walter C. Jordan and managed by the Shuberts, who bought it in 1927. They sold it (during a U.S. antitrust investigation) to Billy Rose, who refurbished it, renamed it after himself, and reopened it in 1959. The Nederlander Organization bought it in 1978 and it soon bore their name (1980). It was a church from 1987 to 1989, when it returned to legit use.
To learn more about the history of the Nederlander Theatre,
visit the Nederlander Organization's website
and
Spotlight on Broadway's video on the Nederlander Theatre
.
Media