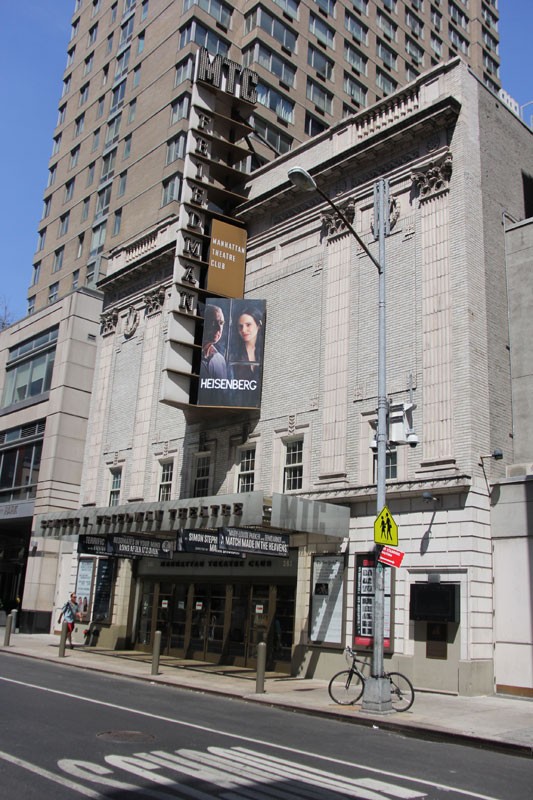 Samuel J. Friedman Theatre
261 W. 47th St., New York, NY
Previously
known as
Previously known as
Description
Herbert J. Krapp, architect. Built by the Chanin brothers. Used by Federal Theatre's Living Newspaper Project in the 1930s until being sold to George Abbott and Warner Brothers in 1935. Leased in 1952 to CBS for use as a radio and TV studio until reopening as a legit venue in 1961. Declared unsafe in 1988 after vandals damaged and set fires in the auditorium. Renovated by Manhattan Theatre Club for $35 million (Polshek Partnership, architects), re-opened October, 2003. MTC renamed the venue in 2008.
To learn more about the history of the Samuel J. Friedman Theatre,
see Spotlight on Broadway's video on the Samuel J. Friedman Theatre
.
Media