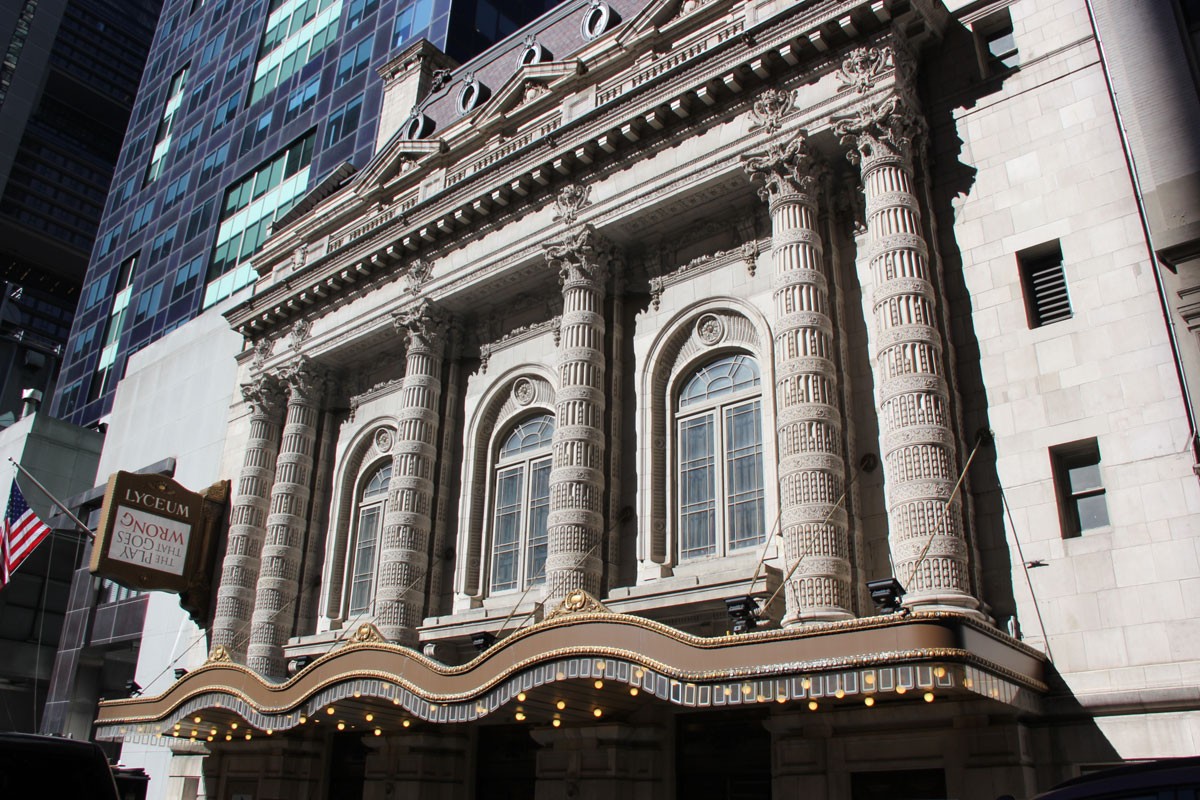 Lyceum Theatre
149 W. 45th St., New York, NY
Previously
known as
Previously known as
Description
Herts & Tallant, architects. Built by Daniel Frohman to improve upon his own Lyceum on 14th Street. Playwrights George S. Kaufman and Moss Hart led a team of theatre folk who bought the theatre in 1939. Lee Shubert acquired it in 1949 and leased it to the APA-Phoenix Repertory Company from 1965 to 1969. It is New York's oldest surviving theatre in continuous legitimate use. Also, the first Broadway theatre to be assigned landmark status (interior and exterior) in 1974.
To learn more about the history of the Lyceum Theatre,
see historical information provided by the Shubert Organization
and
Spotlight on Broadway's video on the Lyceum Theatre
.
Media