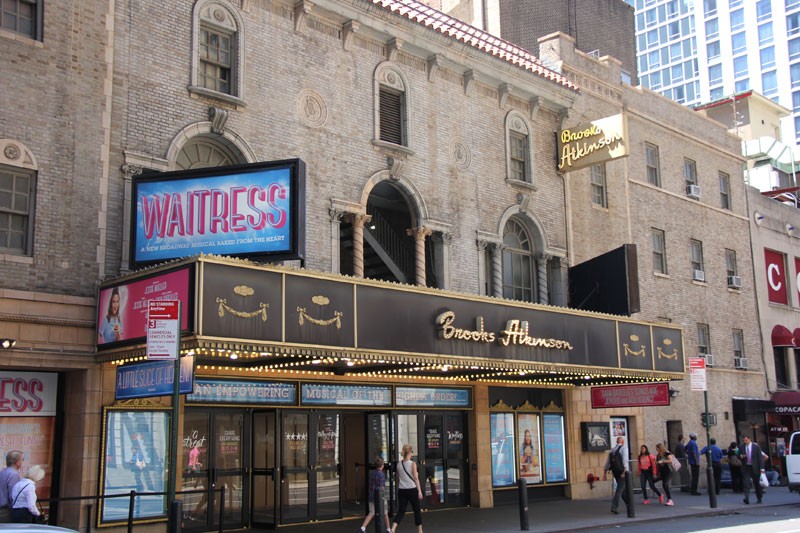 Lena Horne Theatre
256 W. 47th St., New York, NY
Previously
known as
Previously known as
Brooks Atkinson Theatre
Mansfield Theatre
Lew Fields' Mansfield Theatre
Description
Herbert J. Krapp, architect. Built by the Chanin brothers. After they lost their theatres in 1933, it was rarely used. Michael Myerberg bought it in 1945 and leased it to CBS TV five years later. In 1960, it returned to legit use, reopening as the Brooks Atkinson, named for the New York Times drama critic. The Nederlanders took part interest in 1967 and bought it outright when Myerberg died in 1974. On November 1, 2022, the theatre was renamed for actress, singer, and civil rights activist Lena Horne, becoming the first theatre named for a Black woman.
To learn more about the history of the Brooks Atkinson Theatre,
visit the Nederlander Organization's website
and
Spotlight on Broadway's video on the Brooks Atkinson Theatre
.
Media