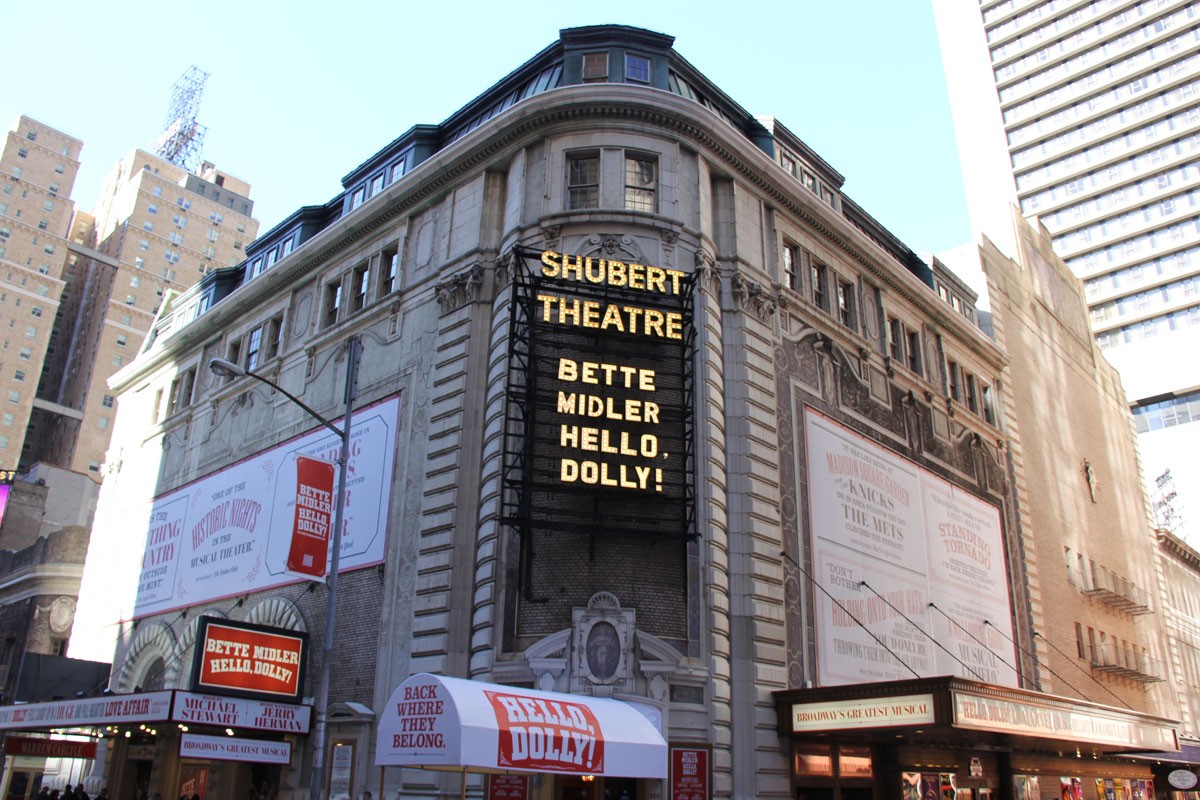 Shubert Theatre
225 W. 44th St., New York, NY
Description
Henry B. Herts, architect. Built by Lee and J.J. Shubert as tribute to their brother Sam, who died in a train crash in 1905. It has rarely been dark since opening in 1913. The first production at the Shubert Theatre was the launch point for renowned English actor Sir Johnston Forbes-Robertson's 'American farewell tour,' alongside his wife, Gertrude Elliott. He played a set of eight plays in repertory; the first of which, Hamlet, opened the Shubert Theatre on Thursday, October 2, 1913, with Forbes-Robertson in the title role. The opening was preceded by an invite-only reception at the Shubert honoring Forbes-Robertson on Monday, September 29, 1913 at 3:00pm, chaired by American actor De Wolf Hopper. Actor E.H. Sothern, who was also playing Hamlet in a production running simultaneously at the Manhattan Opera House, gave a speech, and baritone George MacFarlane sang.
To learn more about the history of the Shubert Theatre,
see historical information provided by the Shubert Organization
and
Spotlight on Broadway's video on the Shubert Theatre
.
Media