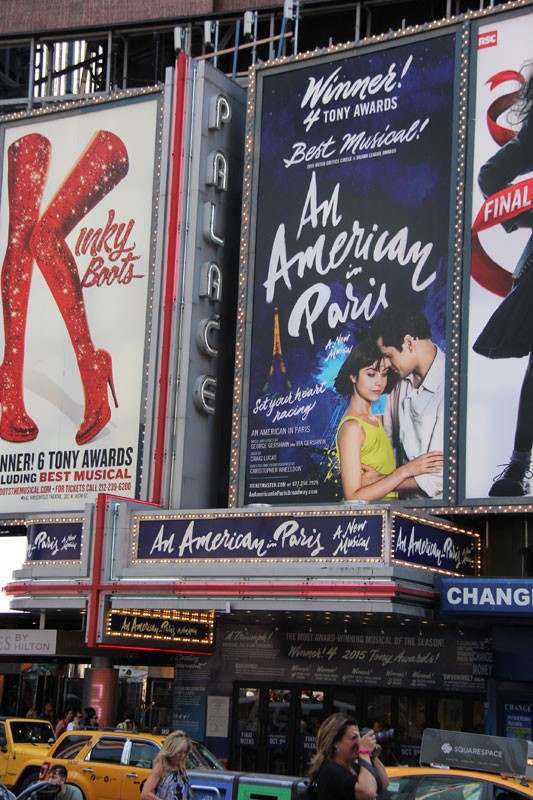 Palace Theatre
1564 Broadway, New York, NY
Description
Kirchoff & Rose, architects. Built by West Coast vaudeville showman and Orpheum Circuit founder Martin Beck, who--through questionable dealings--was forced to share it with the competition (B.F. Keith and E.F. Albee of the UBO Circuit). It opened as a vaudeville house in 1913. By 1930 and through the early 1960s, it was primarily used as a movie palace. In 1965, the Nederlanders bought, renovated and returned it to legit use, reopening on January 29, 1966. Currently co-owned by Stewart F. Lane and James L. Nederlander.
To learn more about the history of the Palace Theatre,
visit the Nederlander Organization's website
and
Spotlight on Broadway's video on the Palace Theatre
.
Media