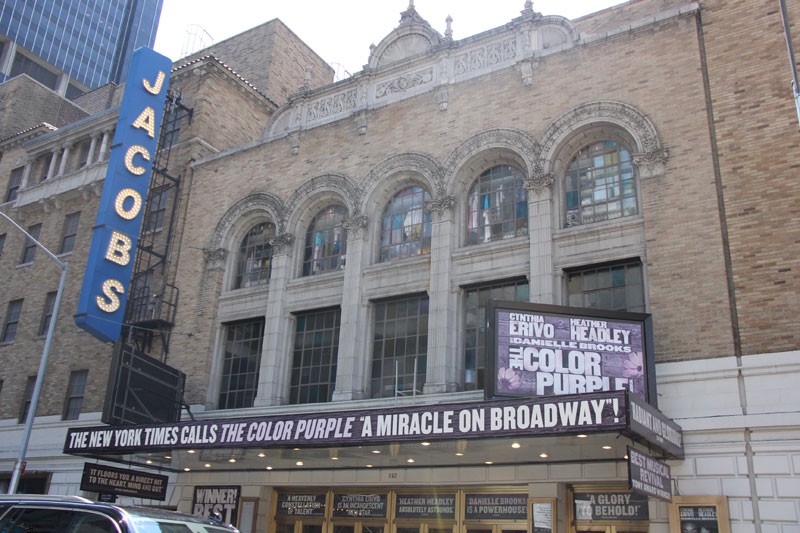 Bernard B. Jacobs Theatre
242 W. 45th St., New York, NY
Previously
known as
Previously known as
Royale Theatre
John Golden Theatre
Description
Herbert J. Krapp, architect. Built by the Chanin brothers, who ran it from 1927 to 1930, when the Shuberts took over management. John Golden leased (and renamed) the theatre from 1932 to 1937, when the Shuberts got it back--and promptly leased it to CBS Radio. In 1940, it reverted to the Shuberts, who restored its original name. On May 9, 2005, it was renamed for Bernard B. Jacobs, longtime president of the Shubert Organization.
To learn more about the history of the Bernard B. Jacobs Theatre,
see historical information provided by the Shubert Organization
and
Spotlight on Broadway's video on the Bernard B. Jacobs Theatre
.
Media