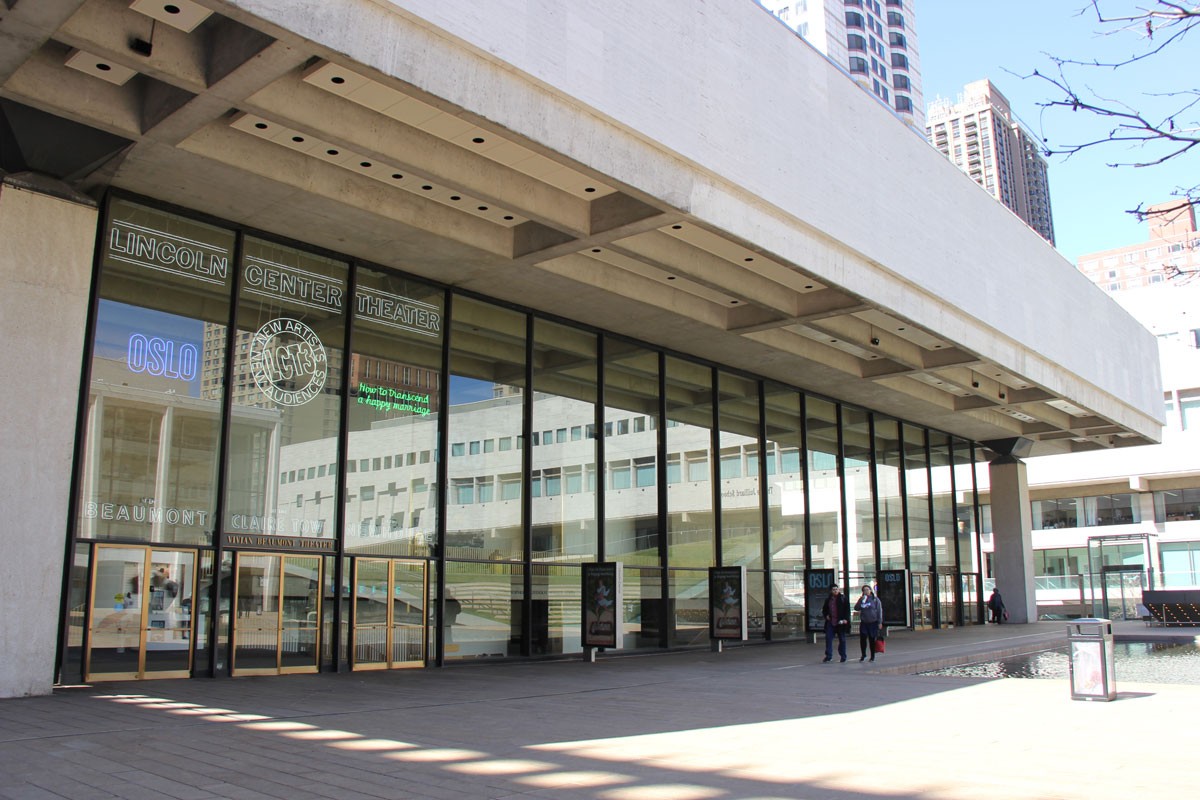 Vivian Beaumont Theatre
150 W. 65th St., New York, NY
Description
The Repertory Company of Lincoln Center opened the new venue and remained there until 1973. After, it was used sporadically, rented by commercial ventures or by theatre companies like the Public Theatre and Chicago's Steppenwolf Theatre Company. Since July 1985, it has been operated by Lincoln Center Theatre, a not-for-profit company that also runs an off-Broadway venue in the building. In 1996, it underwent a renovation to improve acoustics, climate control, building infrastructure, and handicap access.
To learn more about the history and construction of the Vivian Beaumont Theatre,
see Spotlight on Broadway's video on the Vivian Beaumont Theatre
.
Media