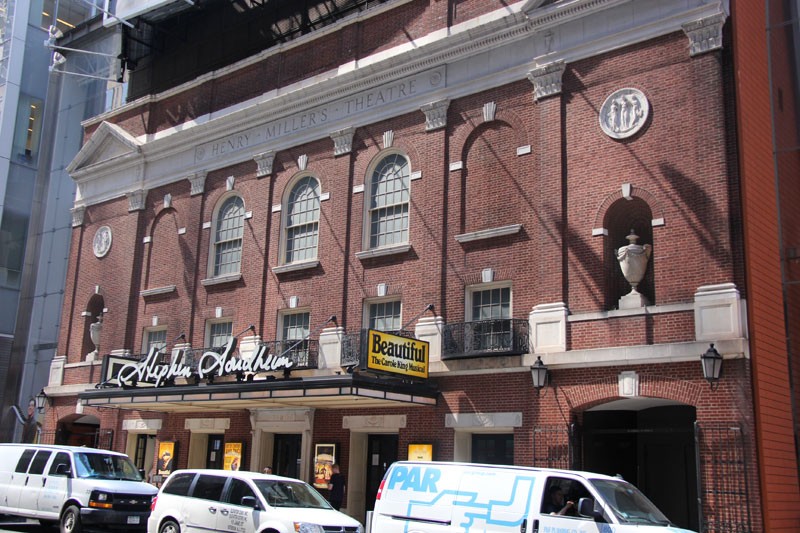 Stephen Sondheim Theatre
124 W. 43rd St., New York, NY
Previously
known as
Previously known as
Henry Miller's Theatre
Kit Kat Klub
Xenon
Avon-at-the-Hudson
Park-Miller Theatre
Description
Allen, Ingalls & Hoffman, architects. Built by Henry Miller and managed by his son, Gilbert, after his death in 1926. In 1968, the venue was sold to Seymour Durst. Later, it showed blue movies, then became a discotheque. In 1998, it returned to legit use as operated by the Roundabout Theatre Company. The venue closed in 2004 for construction, was demolished, and then completely rebuilt. The new 1,055-seat house reopened in 2009. Located inside the new 55-story Bank of America Tower at One Bryant Park, the new theatre sits behind the original landmarked 1918 facade.
To learn more about the history of the Stephen Sondheim Theatre,
see Spotlight on Broadway's video on the Stephen Sondheim Theatre
.
Media