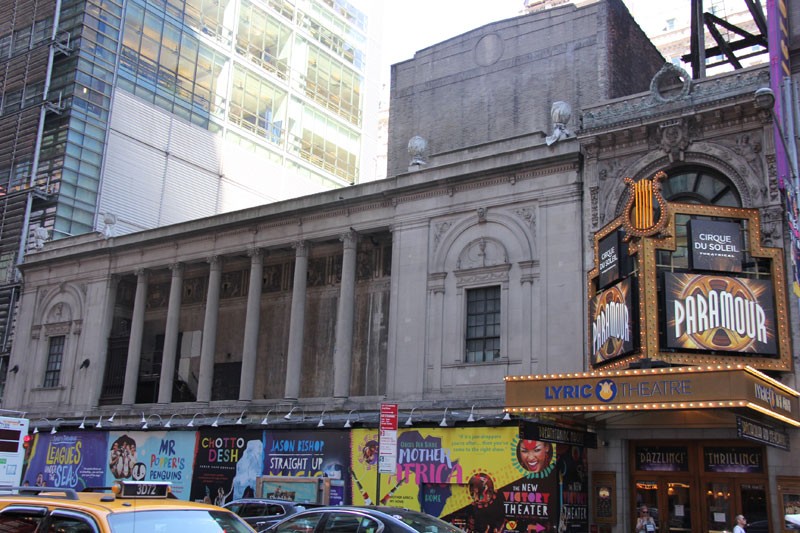 Lyric Theatre
213 W. 42nd St., New York, NY
Previously
known as
Previously known as
Foxwoods Theatre
Hilton Theatre
Ford Center for the Performing Arts
Description
Richard Blinder and Peter Kofman, architects. The Ford Center came about after Canadian producer Garth Drabinsky's Livent, Inc. purchased two 42nd Street theatres, the
Lyric
and the
Academy
. The new theatre incorporated elements of both earlier theatres. It was named for the Ford Motor Company, which offered significant financial assistance. Soon after the 1998 opening, Livent declared bankruptcy and the theatre was purchased by a media company, SFX, which was later subsumed by Clear Channel. In 2005, Live Nation was formed as a spin-off of Clear Channel Entertainment and owned and managed the theatre. In 2013, the venue was purchased by The Ambassador Theatre Group, an international theatre owner and production company, who renamed the venue once again.
To learn more about the history and restoration of the Lyric Theatre,
see Spotlight on Broadway's video on the Lyric Theatre
.
Media