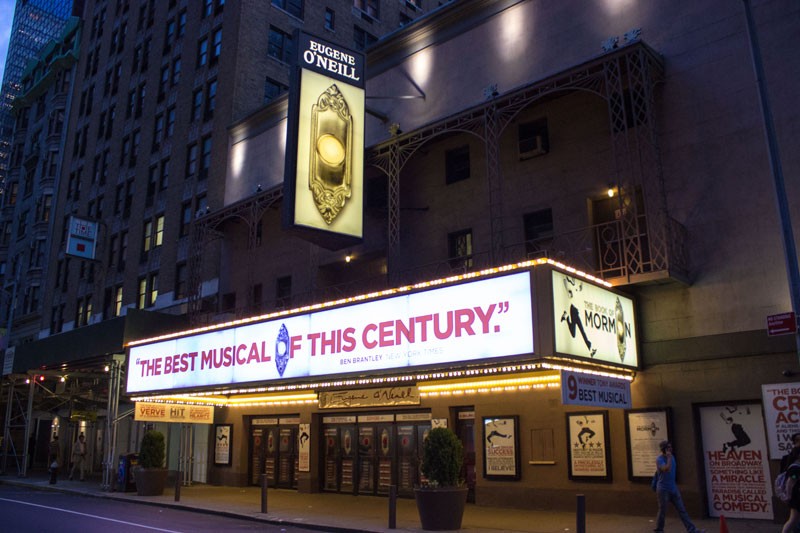 Eugene O'Neill Theatre
230 W. 49th St., New York, NY
Previously
known as
Previously known as
Coronet Theatre
Forrest Theatre
Description
Herbert J. Krapp, architect. Originally planned by the Shuberts as half of a theatre-hotel complex, both named for nineteenth century tragedian Edwin Forrest. But, by 1933, with the Depression on, the Shuberts could only, through clever dealings, hold onto the theatre. Through the years, it has seen many owners, including producer Lester Osterman (who renamed it the Eugene O'Neill), playwright Neil Simon, and, finally, Jujamcyn Theatres in 1982.
To learn more about the history of the Eugene O'Neill Theatre,
see Spotlight on Broadway's video on the Eugene O'Neill Theatre
.
Media