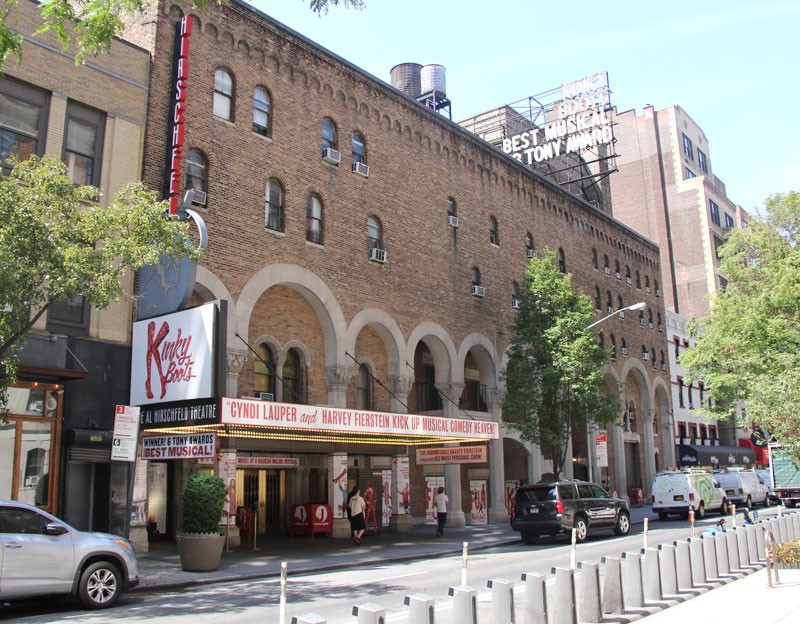 Al Hirschfeld Theatre
302 W. 45th St., New York, NY
Previously
known as
Previously known as
Description
G. Albert Lansburgh, architect. Built by vaudeville promoter Martin Beck, who managed it until his death in 1940. In 1968, the Martin Beck Estate sold the theatre to Jujamcyn. In 2003, it was renamed the Al Hirschfeld in honor of the caricaturist-cartoonist who had chronicled live theatre for seventy-five years. His hundredth birthday was the date chosen to change the name but, sadly, he did not live to see the theatre renamed.
To learn more about the history of the Al Hirschfeld Theatre,
see Spotlight on Broadway's video on the Al Hirschfeld Theatre
.
Media