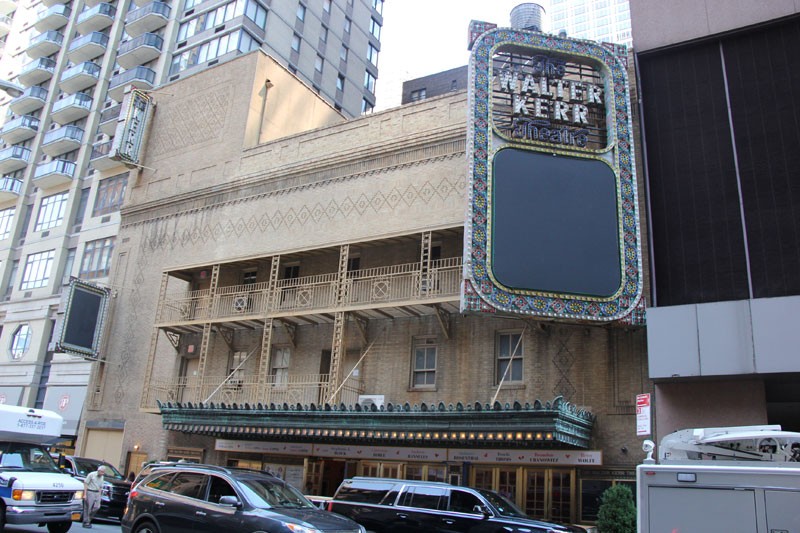 Walter Kerr Theatre
219 W. 48th St., New York, NY
Previously
known as
Previously known as
Ritz Theatre
Robert F. Kennedy Childrens' Theatre
Description
Herbert J. Krapp, architect. Built by the Shuberts. Erected in sixty days, a record in 1921. It was leased by the Federal Theatre Project in 1937. It was used as a radio (later, TV) station from 1943 to 1965, with Alexander Woolcott broadcasting his Broadway commentaries from the stage. After being dark from 1965 to 1969, it was bought and renovated in 1971. Ten years later, Jujamcyn bought it, renovating it further in 1989. In 1990, it was renamed for critic-playwright Walter Kerr.
To learn more about the history of the Walter Kerr Theatre,
see Spotlight on Broadway's video on the Walter Kerr Theatre
.
Media