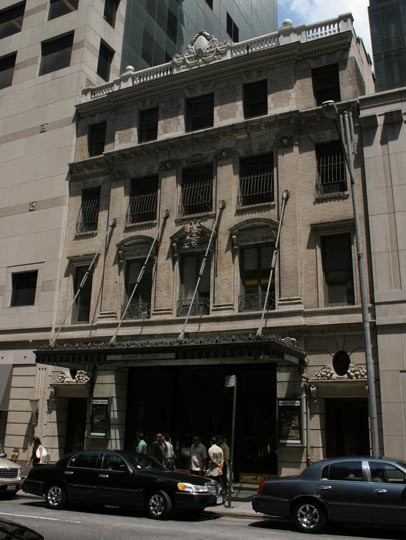 Hudson Theatre
141 W. 44th St., New York, NY
Previously
known as
Previously known as
Savoy Nightclub
Hudson Theatre
Description
J.B. McElfatrick, Israels & Harder, architects. Built by producer Henry B. Harris, managed by his wife Rene after his death on the Titanic in 1912. Often used as a TV studio in the 1930s, 40s, and 50s. In 1974, it was a blue movie theatre. In 1980, it became the Savoy, a rock club. In 1987, it received landmark status, so owner Henry Macklowe incorporated it into his adjacent hotel, the Millennium Broadway Hotel, using it as a conference center and auditorium. The venue re-opened as a legitimate Broadway theatre in 2017, operating under the Ambassador Theatre Group.
To learn more about the the Hudson Theatre,
visit the Hudson Theatre's website
.