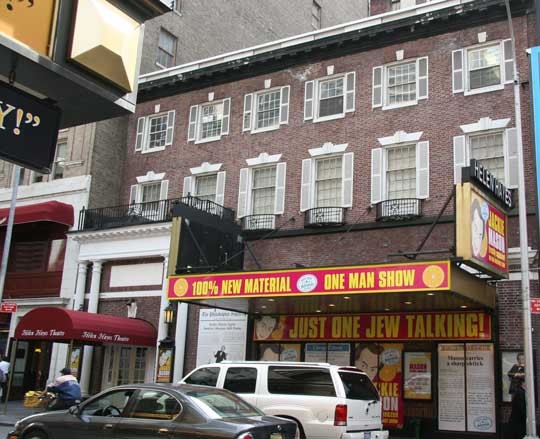 Hayes Theater
240 W. 44th St., New York, NY
Previously
known as
Previously known as
Helen Hayes Theatre
Little Theatre
Winthrop Ames Theatre
New York Times Hall
Anne Nichols' Little Theatre
Description
Ingalls & Hoffman, architects. Built by Winthrop Ames as a tiny, three hundred seat theatre. Redesigned by Herbert J. Krapp in the 1920s to increase seating capacity, acoustics, and profits. Sold to New York Times Company upon Ames' retirement in 1931. Used as lecture hall and, through the years, leased to CBS Radio, ABC TV (1959-1963), and Westinghouse Corporation (1965-1974). Later, returned to legit use. Renamed for Helen Hayes, the First Lady of the American Theatre, in 1983.
To learn more about the history of the Helen Hayes Theatre,
see Spotlight on Broadway's video on the Helen Hayes Theatre
.
Media