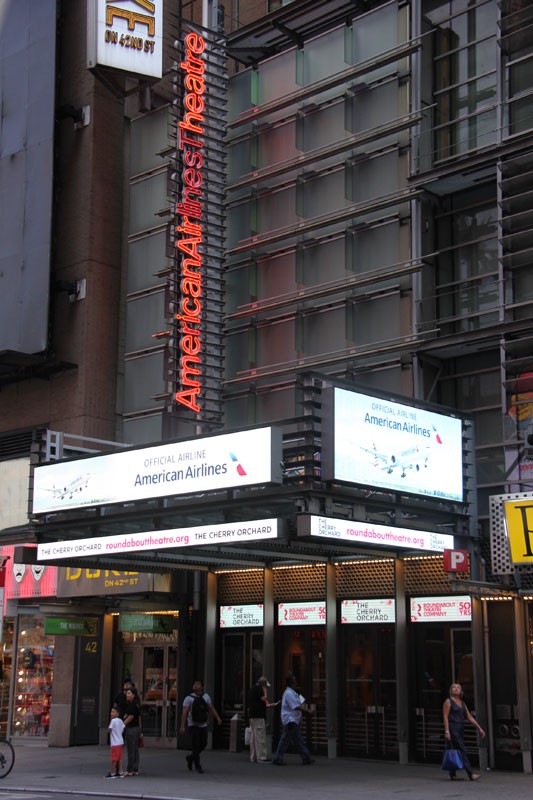 American Airlines Theatre
227 W. 42nd St., New York, NY
Previously
known as
Previously known as
Description
George Keister, architect. Built by Edgar and Arch Selwyn. By 1934, it was showing movies. In 1950, a unique policy was introduced: a sixty-minute play to precede each screening--resulting in thirty live shows each week. Traditional double features quickly took over, lasting into the 1990s, when the theatre fell into the hands of The New 42nd Street, Inc. Roundabout Theatre Company signed a long-term lease and renovated the theatre (Robert Ascione and Frank Eilam, architects).
To learn more about the history and restoration of the American Airlines Theatre,
see Spotlight on Broadway's video on the American Airlines Theatre
.
Media