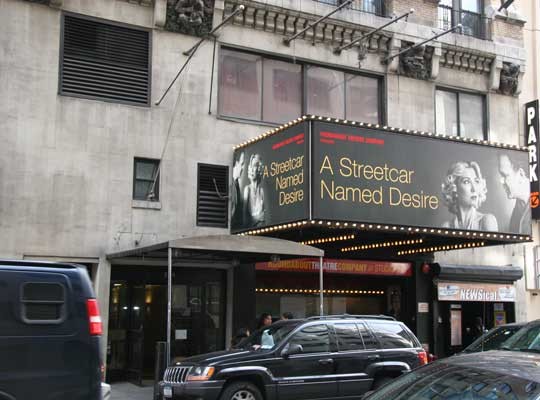 Studio 54
254 W. 54th St., New York, NY
Previously
known as
Previously known as
Studio 54
CBS Studio No. 52
CBS Radio Playhouse No. 4
New Yorker Theatre
Federal Music Theatre
Palladium Theatre
Casino de Paris
Gallo Opera House
Description
Eugene DeRosa, architect. Built by Fortune Gallo. Foreclosed after the market crash. In 1933, became the Casino de Paris, a nightclub run by Billy Rose. WPA took over in 1937. CBS acquired the space in 1942, used it as a studio, and sold it in 1972. The new owners opened a disco, Studio 54, making headlines for the celebrities in attendance as well as the embezzlement scandal that forced them to sell it in 1980. Roundabout Theatre Company bought the theatre after "Cabaret" (1998) was a success there.
To learn more about the history of Studio 54,
see Spotlight on Broadway's video on Studio 54
.
Media